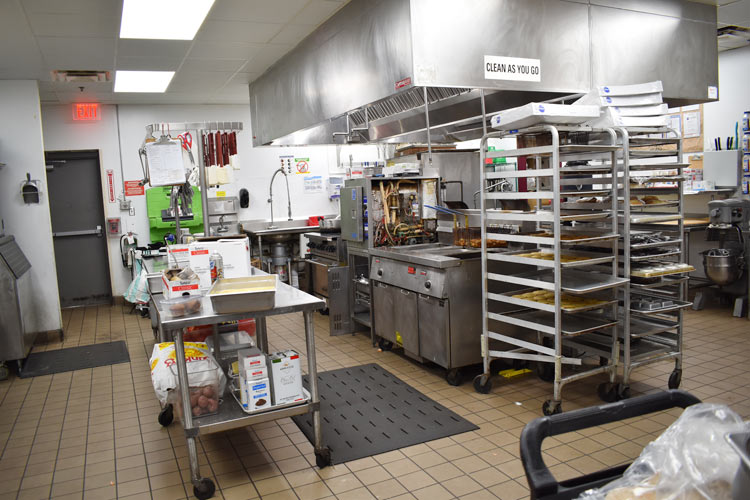 Experts at Foodservice Equipment Repair Services!
Professional Heating & Cooling of Va knows that your commercial appliances are the lifeline of your business. And we understand how important it is that any repair or service your kitchen appliances need is performed in a timely and professional manner. Our expert technicians are ready to service your complete kitchen or individual components with:
New Restaurant Equipment Installation
Scheduled & Emergency Equipment Repair
Warranty Service
Expert Parts Research & Direct Sales
We Service:
Schools, Universities, Colleges & Institutions
Hospitals
Hotels
Restaurants
Golf & Country Clubs
Convenience Stores
Corporate Cafeterias
Cooking
Stoves
Fryers
Broilers
Steamers
Steam Tables
Ovens
Rotisseries
Microwaves
Toasters
Grinders
Food Prep
Choppers
Grinders
Cutters
Mixers
Food Processors
Meat Saws
Peelers
Tenderizers
Plate Warmers
Benders
Slicers
Air Conditioning
Exhaust Hoods
Refrigeration
Air Curtains
Dual Pumps
Blast Chillers
Hinged Door
Sliding Door
Walk-ins
Ice Makers
Salad Boxes
Freezers
Dishwashing
Flight & Rack Types
Booster Heaters
Disposals
Conveyor Types
Door Types
Glass Washers
Under Counters
Ventilation
Fans
Motors
Bearings
Exhaust Hoods
HVAC
Heating
Air Conditioning
Exhaust Hoods
Food Service Equipment Preventative Maintenance Services
Regular scheduled maintenance is one of the most important things you can do to ensure your equipment performs to its maximum efficiency for its intended life. As a representative for dozens of kitchen appliance manufacturers, we can assist you with warranty information on your equipment and preventative maintenance services to help you reduce your overall operational costs.
Customers who choose a preventative maintenance program will benefit from:
Priority customer service 24 hours a day, 7 days a week
Agreements that cover single components of the entire kitchen
Simplified budget management with one price each month
Guaranteed inspection times
Regular safety checks and detailed monthly reports
30-day notice cancellation policy
Our Foodservice Equipment Preventative Maintenance Programs extend the life of your equipment - helping stretch your investment dollars and keeping it operating at top efficiency and performance. Our contracts can be customized to your business's needs.